How to Boost Your SEO to Get More Website Traffic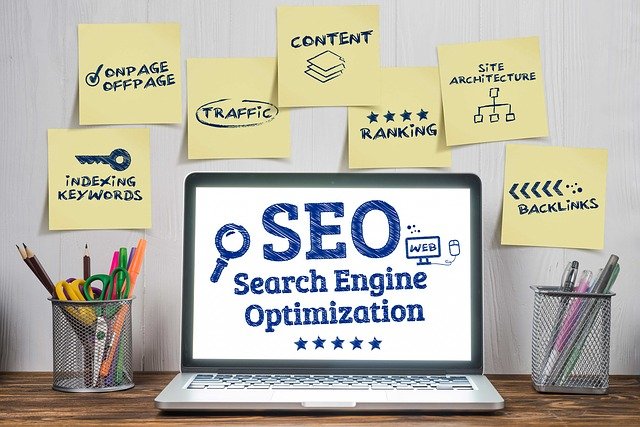 The online space has opened new avenues for the business world like never before. Today owing to the high-end technology, businesses are experiencing explosive growth. Much of it is happening due to the domination of the internet. So, more and more companies are looking for ways to generate more business through the World Wide Web. And to drive in the results Search Engine Optimization (SEO).
Why having SEO strategies is so crucial in the current web scenario?
You would already be aware of the great potential that the internet offers for immense growth for your business. It is true the opportunities are substantial, but so is the competition. Your business must have the right SEO strategy in place. Failing this, it is in no way possible to survive the intense online competition. If you are wondering how to bring in the best results from the SEO strategies. We will discuss below six tips that would provide a definite impact on online business. Let us see what they are:
Doing the Right Key Word Research
First and foremost, thorough keyword research is vital for the success of any SEO campaign. You need to identify all the relevant keywords relating to your business to drive the much-desired SEO results. It is, therefore, the foundation to the overall success. Thus, at the very outset, these keywords need to be identified. Following this, you would have all the On-Page, and Off-Page Strategies developed on them. It would help if you ensured that this is done in the most extensive possible manner to ensure overall success.
Creating lots of relevant Content
For your website to rank well in search engines, you must commit effort to create content. This includes regularly updating and posting new material online and engaging with other websites via social media platforms like Facebook or Twitter. Google and other mega search engines have been known over time to give priority rankings on specific keywords. What is also critical is also how relevant they are. It ensures how often people visit – meaning if they come back again tomorrow morning looking something up, then count yourself lucky! In other words, it brings about more engagement.
At the same time, the content created must also be unique and plagiarism-free. Otherwise, it would only hurt SEO Rankings.
Consistency needs to be maintained at all times
When we speak of successful SEO practices, you need to understand that it is not a one-time event. It needs to be continued over some time regularly. So, when it comes to your website content, you need to ensure that the same gets updated from time to time.
On-Page SEO
When the Google bots crawl your website content, they must find fresh and relevant content it has a positive impact on the search engine rankings. The same applies to the off-page SEO strategies also.
Off-Page SEO
Whether blog posting, link building, or even social media marketing, regularity and consistency in the posts are critical for the rankings on the Search Engine Result Page (SERP).
With consistency in your SEO practices, you can ensure that not only would your website and web applications rank high, but they would also be maintained on the higher rankings.
Page Speed and Technical Parameters
You need to note that much for the high SEO rankings; much weightage is provided on the user experience that the website or web application delivers. When there is cut-throat competition on the internet, one needs to focus on the Page Speed of the web pages. If the same is slow, you are bound to have higher bounce rates, resulting in poor SEO performance. So, it would be best if you worked on the same.
Have regular Website Audits
To ensure that your website rankings are maintained, you need to ensure that all the SEO parameters are taken good care of. For this SEO site, Audit is vital. So ensure that the same happens regularly, and corrective steps are undertaken.
Have strong Off-Page SEO
For overall SEO success and On-Page SEO, the Off-Page SEO practices are vital and must be undertaken regularly. These would include blog posting, social media marketing, and so on.
Conclusion
To conclude, we hope that the six tips suggested here will deliver the ultimate SEO success for your business. But make sure that you choose an SEO Company that is reliable in the field.
Author Bio
Bharat Patel, who heads the digital marketing team at Brainvire Infotech, is armed with over 12 years of experience in the fields of online marketing and project management. He is extremely proactive in implementing the latest technological innovations in his projects. Bharat's core expertise lies in search engine optimization (SEO), social media marketing, and conversion rate optimization, among other things. His immense flare of writing encourages him to consistently pen down words revolving around current trends and innovations that relate to his fields of interest.