Whatsapp Services On These Handset Models Closed From November!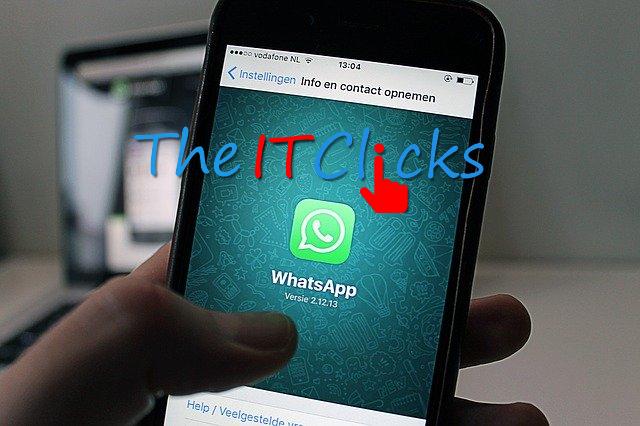 As always, WhatsApp has announced that it will discontinue its services to users of older phones this year as well. It has revealed that WhatsApp will not work on some older versions of phones from November 1, 2021. WhatsApp security updates on Android, Apple, and feature phones running Android 4.0.3, iOS 9, and 2.5.1 version OS, as well previous generation OSes, will not updated on these phones from November 1. WhatsApp has released a list of phone models in this regard. Take a look at the list of phone models released by WhatsApp and see if there is a phone you can use.
iPhone
In addition to the iPhone SE (first generation), WhatsApp services on the iPhone 6S. iPhone 6S Plus models will be discontinued unless the OS is updated to iOS 10.
However, tech experts say that the iPhone SE, iPhone 6S, and iPhone 6S Plus models support the iOS 14 version OS. If the OS is still not updated on these models it is suggested to update to iOS 14 version immediately.
Android
The list of Android phones includes popular brands like Samsung, LG well as ZTE, Huawei, Sony, HTC models.
Samsung
Samsung Galaxy S2, Galaxy S3 Mini, Galaxy Trend Lite, Galaxy Trend II, Galaxy Core, Galaxy S2, Galaxy Xcover 2. Although sales of these models have stalled in the Indian market.
LG
LG Lucid 2, Optimus Series F7, F5, L3 II Dual, L3 II, L4 II, L4 II Dual, L5, L5 II, L5 Dual, L7, L7 II Dual, L7 II, F6, F3, L2 II, Nitro HD , 4x HD, F3Q models WhatsApp services will discontinued.
ZTE
WhatsApp will discontinue its services on ZTE Grand S Flex, Grand X Quad V987, Grand Memo, V956 models.
Huawei
Huawei has revealed that WhatsApp will not work on Ascend Mate. Ascend G740, Ascend D Quad XL, Ascend D1 Quad XL, Ascend P1S and Ascend D2 models.
Sony
WhatsApp services will discontinue on Sony Xperia Miro, Sony Xperia Neo L, and Sony Xperia Arc S models.
These include the Vico Darklight, Alcatel One Touch Evo 7, Arcos 53 Platinum. Caterpillar Cat B15, Vico Sync Five, Lenovo A820, UMI X2, Faiya F1, THLW8, and HTC Desire 500.
Cyber ​​experts suggest that if the OS allowed updating on any of the models listed above. you can upgrade and get WhatsApp services as usual.
Also Read: How To View Wi-Fi Password On Android Phone?